Name:
Drossel
Chakra Nature:
Ice Release
Weapon:
Dual Beam Sabers
Personality:
Emotionless,Cold,Unfeeling.
Size:
Human sized. About the size of a 13 year old girl.
Appearance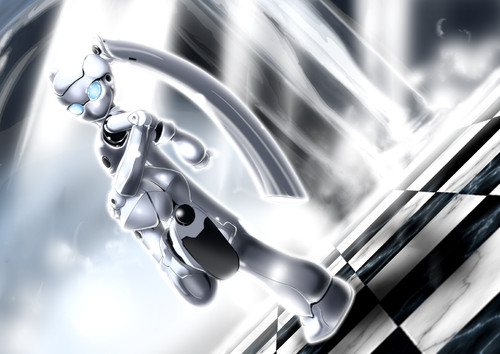 Jutsu:
Copy: A Special Justu that allows a Bot to mimic the technique of an ally or opponent and thereby learn it.
(Copied Techniques.)
Summoning:White Wolves
Ice Release: Swallow Snow Storm
Ice Release: Black Dragon Blizzard
Name: Frozen Embrace
Rank: C-Rank
Type:Offensive/Supplementary
Description:
Celsius puts her hand on the ground turning everything in a 10 ft radius into ice. Trees, rocks, even the ocean itself she freezes everything. She can also use a less powerful version of this technique which freezes anything that she touches.
Name:Ice Release:Blizzard Armor
Classification:Ninjustu
Rank:C-Rank
Class:Supplementary
Range:Self
Description: Drossel's first unique technique. Drossel coats herself in icy armor that doubles the strength of her Ice Release Tech. In addition she becomes more resistant to physical damage however she also becomes weaker against fire justu